REGULAR PRICE OF FULL BUNDLE $181. Save $54 then purchasing this bundle.
In this bundle you will have. access to my full Alcohol Ink Flower course, Alcohol Ink Animals Course and Landscape and Painted Flowers course. Not all images shown are taught in the course, however with the lessons you should be able to achieve all of these paintings.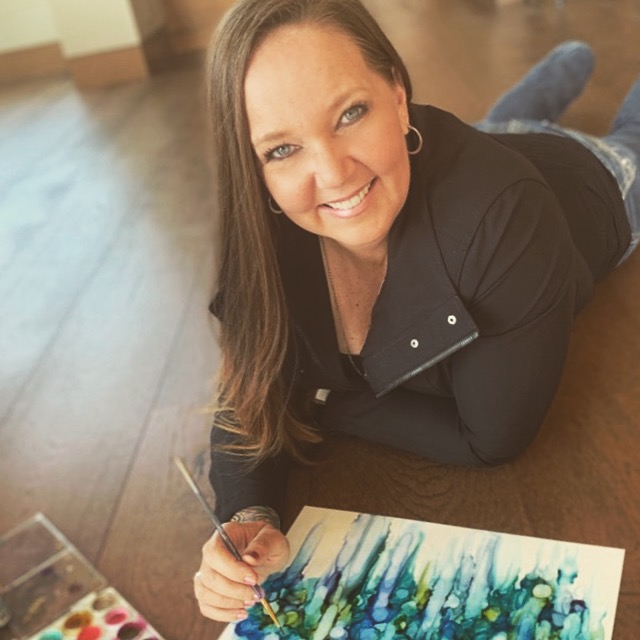 I have provided this bundle option to showcase all of the Alcohol Ink classes I offer.
I am a self taught artist. I started my art journey in the summer of 2018 while healing from an abusive marriage. Art became my therapy and literally changed my life. I now desire to work with survivors of abuse and teach them how to find themselves again using art as a tool. I teach my classes in a way that I would have like to have been taught. Slowing down video, sometimes repeating sections while zooming in etc. Some may be intimidated by the outcomes of the paintings, however I have had many students tell me that the way in which I break down the lessons really helped them and they were able to achieve paintings that far exceeded my examples even without having any experience! Please reach out to me with any questions.
Frequently Asked Questions
Refund Policy
The content of this package contains all digital lessons, therefore is not eligible for a refund. If you have questions before purchase, reach out to me and I will be happy to answer your questions.
What do I need to take this course?
You will need an airbrush for the flower course. I recommend any airbrush with at least 25psi.
Alcohol Ink in a variety of colors
Kirkland photo paper or Yupo
Q-tips
Micro makeup or dental tools
91% or 99% isopropyl Alcohol
Optional :
Full supply lists are inside the course. Not all supplies are required. Some are optional.